June 1st, 2020
This is my third year raising funds for Parkinson's Disease research. Why? Because 3 years ago I began my own journey with PD.

Instead of cycling as in the past, this year I am doing a 5K walk as part of the Ottawa Race Weekend. The actual event weekend was cancelled due to COVID-19, but instead it has gone virtual. Jayne and I are part of the PIPR team (Partners Investing in Parkinson's Research). All funds raised by us go towards Parkinson's Disease Research at The Ottawa Hospital.

If you are affected by current circumstances and prefer to pass, we understand.

All the best to you in these trying times.

Click here to go to our Fundraising Page.

https://raceroster.com/events/2020/24011/tamarack-ottawa-virtual-race-weekend-2020/pledge/participant/8606577

OR
more simply, go to
http://robhuntley.ca
and click on the link.
December 10th, 2015


I'm happy to report that I was selected as Artist of the Month for November, 2015 by the 'Best of Minimalism in Photography' group at Fine Art America. My image "Jogger on Tallow Beach, Byron Bay, Australia" was selected as the Best photograph. The image was taken from a remote-controlled camera suspended below a kite line. This methodology is known as Kite Aerial Photography

Check out the Best of Minimalism in Photography group.

December 2nd, 2014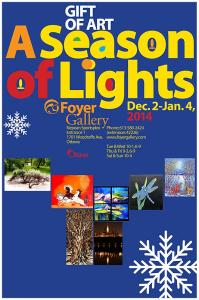 The current show at Foyer Gallery is titled A Season of Lights and started today, Tuesday December 2 and continues until January 4, 2015. It is a group show featuring "small pieces" (gift size) of work of various media by members of the Foyer Gallery. Each member presents several pieces of work depending on size and I am showing four photographs displayed as framed 11 x 14 prints. The poster does not show any of my images (I missed the poster submission deadline - oops!).

View all four of my images in the show.

A selection of greeting cards and matted prints by several members is also available for purchase.

A Season of Lights runs from December 2, 2014 to January 4, 2015.

Check the Foyer Gallery website for full details of hours and location.



Rob Huntley Photography / Rob's Photo Shop / Fine Art Prints / Like My Facebook
November 30th, 2014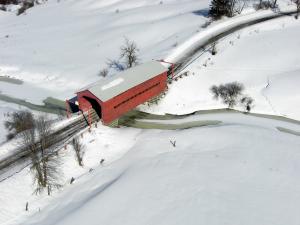 I've launched a new group today titled "Looking Down".

Looking Down (from above)

This is an aerial photography group.
Low level aerial photographs and photos from 'high places' are permitted.

Looking Down includes views from above using:

- Aircraft
- Kite Aerial Photography
- Pole Aerial Photography
- UAVs (unmanned aerial vehicles - model planes, quadcopters, drones)
- any other equipment which lifts your camera
- or simply from a high place such as a tower, rooftop, hillside, an apartment balcony or even a step ladder.

2 photographs per day

Images can include abstracts, documentary style photographs, etc as long as the camera is in an elevated position ... not merely pointed down from your normal terrestrial vantage point. In other words, if the lens is less than 6 feet (2 m) above the ground it does not qualify.

Any amount of creative editing is permitted but the source of the image should be a photograph.
November 28th, 2014
My kite aerial photograph titled "A Walk On The Beach" has been featured in two groups:

World from Above - Captured from an Aircraft

and

FAA Featured Images

...Rob


November 25th, 2014
My night photograph titled "Rideau Canal And The Parliament Buildings At Night" has been featured in two groups:

3 A Day Greeting Cards for All Occasions

and

FAA Featured Images

...Rob


November 24th, 2014
If you find that FAA is blocked at a public wifi location, there is something you can do about it to help yourself and rest of your fellow members.

Recently while working using a public Wifi service http://icenetwireless.com I found that I could not access http://fineartamerica.com/
IceNet serves City of Ottawa buildings in their public spaces (and more). I managed to have this changed by simply going to http://icenetwireless.com and clicking on the contact link and writing the following polite note:

"The domain fineartamerica.com is blocked on your servers. Could this be unblocked please? It is a venue for sale of art work at which a number
of local artists participate."

Within a couple of days I received the following reply:
"Sorry about the inconvenience, We saved the website in our White list now, you should be able to access it."

It was a quick fix that didn't need to involve FAA and it probably helped by originating from a third party.

...Rob